Whether you're moving into a new home in another state or you're moving across town, hiring a moving company is a task that shouldn't be taken lightly. The company you choose will be in charge of taking care of your possessions and will be responsible for getting them to your new location safely and in a timely manner. Before hiring a moving company, be sure to familiarize yourself with the below questions that you should ask all moving companies you are considering doing business with them.
How long have they been in business? You want to be sure the company you are trusting with your belongings has been around long enough to build a solid reputation.
What are their online reviews? Take the time to read the reviews previous customers have written. Also check for the BBB ratings
Do they have references? Upon calling moving companies for pricing and availability of their services, you should also ask for a list of references. Any reputable company will have a list of references readily available for you to check out
What is the liability coverage? All licensed moving companies are required to carry some sort of liability coverage. Interstate movers are required to offer two different types of liability coverage, which are the Full Value Protection option and the Released Value option.
Full Value Protection dictates the mover is responsible for replacement value of all lost or damaged items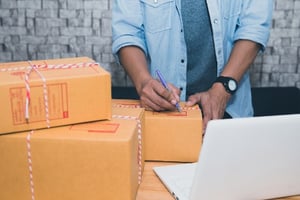 Released Value Protection dictates the mover is responsible for not more than 60 cents per pound of lost or damaged items
What type of quote is available? Will the company provide a binding quote for your move?
Most companies offer a non-binding quote, which means the final cost varies depending on how many man-hours are involved in your move, supplies needed, or the weight of the items being moved. If you are concerned with what the bottom-line cost of your move will be, hire a company that will provide a binding quote. The binding quote will include mileage charges, supply charges, man-hours, travel time and any other add-ons that are necessary for your move. With a binding quote, the final cost might come in lower that the quote, but you can be sure the quote will not be higher than quoted, eliminating the risk of an unwanted surprise bill when the job is complete.
How long does the company believe the move will take? If you have a strict time-line on when you need your belongings out of your existing location and moved to your new location, be sure the company can accommodate you. If they are delayed in travel, will they compensate you for the delay?
If your move is over state lines, will the same movers be handling the move from start to finish or do your belongings get shifted from one crew to another?
Is storage available if there is a period of time in between when you need to empty your belonging from one location to get when you need to set up residence at your new location? If so, what the fees associated with the storage and how secure is the facility?
How can I contact the owner of the company or the movers that are assigned to my move? It is important not to ask IF you can contact them, but ask HOW can you contact them. If you are told you are unable to contact the driver, move along to the next moving company.
Is the crew that will be handling your move covered by Workman's Compensation? This is important to determine so you know ahead of time who is responsible if an accident should occur.
Are they equipped to handle your specific type of move and do they have the necessary equipment to get the job done? Not all moves are the same. Some moves require the movers to climb multiple flights of stairs. Or perhaps the items that are being moved are heavy and cumbersome. Will they be able to get your couch up to the 12th floor using the narrow staircase? Provide details of your move ahead of time and determine if the company you are talking with can actually handle what your particular move entails.
As you can see from the above, there are many factors to consider before contracting with a moving company. Taking the time to find out the answers to the above questions will help you narrow down your options and hopefully pick the right moving company for your needs.