You've made the decision to move, and you cannot wait to live in your new house. But now you are faced with the decision of what kind of house you want to buy, and this goes beyond deciding if you want to live in a Cape, Ranch or Colonial. What you need to decide is if you want a "new to you" house, a house that is new construction, or a move-in ready house. It is important to know the difference and what each has to offer.
A "new to you" house isn't necessary new, but you would buy it from someone else, making it "new to you". Typically, this house has been lived in and often needs some work or updating, even if its just cosmetic.
A new construction literally means you hire contractors to build a house to your specifications. You choose the style, the size, the flooring and the appliances, and the house is built to your specifications. This is often a lengthy process and costly, so if you are in a hurry to move or have a tight budget, this is generally not the direction you want to go in.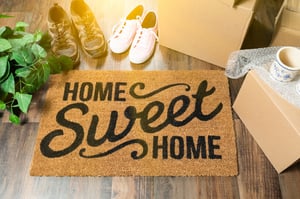 A move-in ready house, by definition, means it is a new home with all appliances in place, with electric, plumbing, heating and air functioning properly and build to local code. The contractor has the house sitting in his existing inventor and it is ready (or at least very close to ready) to be lived in. Inspections are complete and once you sign, you simply just need to worry about moving your stuff in. These inventory homes are also built in the more popular neighborhoods, knowing buyers will be looking into those locations to settled down in.
But to some people, move-in ready could mean something entirely different. A move-in ready home might indicate that it's a house that has been lived in, is structurally sound but might need cosmetic updates or perhaps a kitchen or bathroom renovation. Overall, the house is ready for someone to move into it without needing major repair. This is similar to the "new to you" house, however the "new to you" house might have issues that need correcting before you can live in it, such as needing an electric upgrade to bring it up to code.
A move-in ready house, which is also sometimes called a turn-key house, is often sought after since the new owners do not have to worry about major renovations or repairs before living in it, nor do they have to wait for it to be built and have worry about getting the correct permits or waiting on contractors. While there might be aspects of the home that need some attention, they do not need to be addressed immediately. The new owner has time to settle in and perhaps build up a bit of a savings again before tackling the problem areas. They can get a feel for the house and then decide what projects to tackle first, having the peace of mind that nothing needs to be done immediately.
Since we can clearly see that a move-in ready house can clearly mean different things to different people, it is extremely important to discuss exactly what you want and what you expect with your real estate agent from the very beginning. Your agent might have their own preconceived idea of what move-in ready means, and there is always a chance it is much different than yours. Conveying what you want and expect early on will prevent both you and your agent from wasting precious time.