Purchasing a foreclosed home is a different ballgame than a typical resale of properties. It may look like a dream offer as it typically comes at a cost that is lower than normal property prices.
However, you may not be aware of the various challenges and risks that it entails. If you are venturing into it for the first time, it's essential that you understand its difference from other property deals as well as the risks and challenges involved. Usually in such a case:
A single real estate agent is involved.
Before accepting the proposal, the seller requires a preapproval letter from the lender.
There is barely any room for negotiation
Irrespective of whether the house is in a good or bad shape, the buyer has to take it. All repair costs need to be borne by him.
However, the entire process of purchase and shift to a new house is expedited as these bank-owned properties are mostly vacant.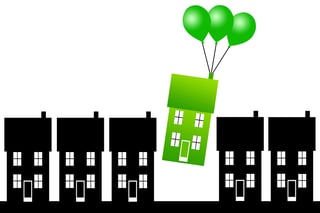 Purchasing a foreclosure is a grind and requires careful budgeting, reliable real estate team as well as the mental grit to go through it. Mentioned below are some crucial considerations and things that you must be aware of before deciding to purchase any foreclosed property.
Foreclosure inventory is dipping
Today, very few properties are going the foreclosure way. The reports of Realty Trac state of a dip of about 3% in available U.S foreclosure properties in 2017 from 2014 and a considerable fall of 62% from the 2010 figure. Thus, these properties are not readily available and may not be an option. You need to be prepared for it.
Ways of purchasing foreclosure
There are two major ways in which you can buy a foreclosed property. The first way is the auction. Here the lender auction off the property publicly to get their money back after the owner of the house has stopped paying his mortgage loan. The second way is when a foreclosure has already happened, and the bank or lender has won the property at the auction. Now the property is put on the market for sale by them through a local real estate agent in a bid to sell it quickly and recoup as much of their investment as possible. There is also the third way in which you purchase the house from the owner before the property gets foreclosed. Here entire burden of the mortgage loan and foreclosure risk is passed on to the buyer. This is a highly risky way and is best avoided.
Purchasing a property at auction is tough
Purchasing any property at an auction can prove daunting. It is because you need to first outbid the professional real estate investors who smell a nice profit here. Even if you manage to win the auction, you are required to pay for the foreclosed property in cash which is a real tough job. It is not easy to have the required vast amount of cash with you. Minimum cash requirement can be as high as $200,000 while the sky can be the limit for the max value.
Foreclosure auctions are sight-unseen
You are not given an opportunity to tour the property for which you would be bidding at the auction. It means that you are placing your bid on an unseen property.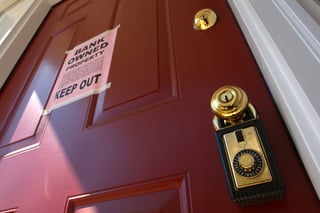 The house might require extensive repair and the auction amount may also have climbed high. Thus, your initial cost has become extremely high for the property which may exceed your budget or can even prove not worth the price. Even if you consider selling the property, you might not be able to recoup your entire invested amount.
Purchasing a bank-owned foreclosure is a better idea
Reports show that purchasing a foreclosed property from the bank is not only an easier process but also a more cost-effective option. The sale is almost like a regular purchase sale. You are given the opportunity to inspect the property which you must take advantage of. It helps you calculate the repair cost, and you can accordingly make an offer to the real estate agent who has been appointed by the bank to seal the deal. He would present your offer to the bank that can again make a counteroffer if not satisfied. The agreement can be taken forward when both parties have negotiated to arrive at a profitable deal for both sides.
When dealing with any foreclosed property, you safeguard your investment significantly if you get a professional and experienced real estate attorney to help you out.
Are you interested in hearing what an attorney has to say about your situation? You can easily reach one or our attorneys by clicking on the "We can Help You" banner below and sending in your contact information. An attorney will contact you immediately to help you answer any real estate questions you may have.