It's no secret that home buyers look for ways to save money regardless of whether they are buying their first home or their second home. And while there are certainly ways to cut corners and save a buck here and there, a good number of people choose to forego hiring a real estate agent to represent them in the home buying process... which could ultimately end up costing them more in the long run.
Here we outline how to go through the home buying process without have a real estate agent. You will find tips on what to look out for in the mounds of paperwork and cover everything up through the closing.
You will first need to get pre-approved for a mortgage so you know how much money you will have to spend and have an idea of what type of house and what size house you can afford in the area you choose to live in.
Once you have your pre-approval, you need to research the neighborhood you are interested in living in. When working with an agent, they can generally shed light on the pros and cons of neighborhoods and provide advice on everything from safety, local happenings, schools and potential trouble in the neighborhood. Foregoing an agent means you need to do your own homework and research the neighborhood thoroughly.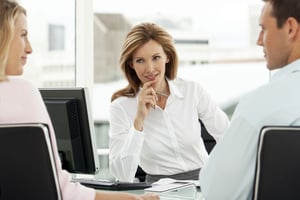 Once you find a home you love, you now need to navigate the negotiation and take care of the paperwork. And there is always a lot of paperwork. Remember, unless you have experience in this area, you are at risk of bidding too high and losing money on the deal, or risk missing something wrong with the home and walking into a mess.
Before getting too excited about the home, be sure to ask the seller for a Seller Disclosure which is essentially a list of known issues with the home. These issues include anything from known mold, asbestos, lead paint, etc. You will also want to find out if there have been any plumbing or heating issues, damage from termites, structural issues or foundation cracks.
Once you decide how much you want to offer, you need to submit an official offer, on paper, to the owner or owner's agent. The offer letter must include the following:
Full address of home you are looking to purchase
Name of each person that will be on the mortgage
Your offer amount on the property
Your pre-approval letter from your lender
Appliances, etc you want included the sale
Contingencies and seller concessions you are requesting
The date you expect to close on the property
Offer deadline
Once you submit your offer, the seller will then need to accept, decline or enter their own counter-offer.
Once you have your offer accepted, be sure to hire a house inspector. An inspector will check all systems in the home to be sure they are in good working order, check the foundation and roof, and check the plumbing and wiring. If something does show up in inspection that you (and the seller) were not aware of, you will need to negotiate with the seller. You can then ask for money off the cost of the house, ask for the repairs to be taken care of before you purchase, or ask for the seller to cover closing costs to compensate.
If you find yourself moving forward with the sale, then it's time to hire a lawyer to review all paperwork and assist with the final purchase. Part of a real estate agent's role is to make sure things run smoothly and handle the bulk of the paperwork for you. This is no doubt the largest purchase the average person will make in their lifetime, so if you are not using an agent, then spending a few hundred dollars on a lawyer for piece of mind and to be sure you closing goes smoothly is a wise investment.
There is no denying that buying a home without using a real estate agent can be risky and will involve a lot more work for the buyer. Between the paperwork, inspectors, negotiations and the closing, you need to take the time to research and educate yourself about the entire home buying process to reduce your risks of losing money or being stuck in a home that will cost you more money in the end.