There are many people who wish their own attorney to do real estate closing for them when buying or selling a property. There are many different kinds of professionals required at various stages of a real estate deal. If you are a seller, you should hire a real estate attorney.
Of course you have a listing agent with whom you are working. However, you should remember that contracts of sale and purchase of property are legal documents. So if you are utilizing the services of a professional whose expertise lies in sale and marketing of properties and he is not dealing with legal contracts, you are taking a risk. You need to hire the services of a seller's counsel if you are selling a home.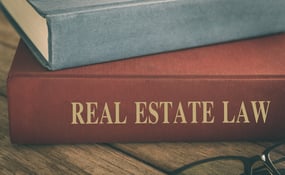 If you are on the buying side, can you have your own attorney to represent yourself? Yes, it is OK to hire a buyer's attorney, who serves the same functions like reviewing the documents that come for the seller for sale. Then there could be a lender's counsel to help you in getting a mortgage. So, if you want to use our services for the purchase of a piece of land or you want us to represent you from mortgage transaction standpoint, it is ethically permitted to do that. So, just for the purpose of clarification, you as a homeowner and trying to get a mortgage, you are perfectly entitled to be using an attorney who is representing on the buyer's side, assuming that the lender will go along with it, and also represent the bank. But the thing is you don't have to pay twice as you have to also pay the fees to the bank.
To sum up, you have the seller's attorney, you have the buyer's attorney, and you have the bank attorney. Or you can have a bank attorney and buyer's attorney in one. I hope you find this information useful when buying or selling a piece of property.
New England Title and Escrow Services, PC is a leading home closing team you can always depend on.