As consumers are depending on technology more and more, the demand for electronic processing of transactions is increasing. The house buying process is no exception.
Consumers have the ability to initiate the home buying process online by submitting the initial application, updating information, and providing necessary documents. However, the closing process has still dictated an actual face-to-face meeting with a closing attorney and has required wet signatures on all documentation.
Though we live in a mostly digital world, electronic closing (eClosing) is still not commonplace.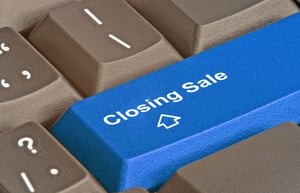 Some of the obstacles to the standardization of eClosing include the lack of electronic records management (eRecording) in counties across the nation, difference in state laws/requirements and the cost of changing and implementing policies to accommodate eClosing.
Recently this has started to change. While laws differ in each state and county, state officials, lenders, technology vendors and title companies have made great progress in making the eClosing a reality across the nation.
For example, a study by the Consumer Finance Protection Bureau completed in 2017 showed that almost 80 percent of consumers across the nation now have eRecording available, in comparison to just 65 percent in 2014. This ability for counties to allow electronically recorded mortgage documents and deeds is allowing the eClosing process to become a reality. On top of that, government agencies such as Fannie Mae and Freddie Mac now have dedicated teams to oversee the eClosing process and evolution.
What does all of this mean to the consumer? By making eClosing available, the homebuyer will be sent their closing documents electronically to review and will be given the opportunity to ask any questions they may have before it is time to sign. When given more time and opportunity to fully review the documents, the homebuyer gains a greater sense of understanding before they need to provide their eSignature. There is a much-reduced period of time between signing the purchase and sales agreement and signing the closing documents as the entire process becomes more efficient. Upon finalization of your eClosing, copies of your signed documentation will be securely stored electronically. Not only is this speeding up the closing process for lenders and buyers, this paperless closing will eliminate thousands of paper documents each year.