As a landlord, it is important to know whom you are renting your property to. Having the wrong tenant costs time and money, neither of which you want to waste. While there are no guarantees that you'll find a person that will respect and take care of your property, running a landlord background check and taking the time to check your prospective tenants' history will likely save you from unnecessary trouble down the road.
By following the below steps you will be able to determine if the person is a right fit for you and your property.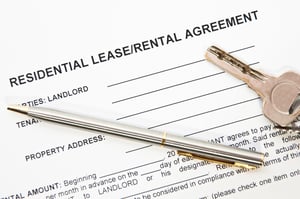 Have your prospective tenant fill out a rental application. A rental application, which can be found online, will gather all of the necessary information to move forward with making an informed decision. The application should ask for information such as:
Applicant's full name, date of birth, social security number and all contact information
Current and previous addresses, along with the dates the applicant lived at previous address and contact information for previous landlords
Employment information, present and past, including income and contact information for employers
Banking/Financial references in order to run a credit check
Names and contact information for personal references.
You will also want to have your prospective tenant fill out a credit report authorization form. The Fair Credit Reporting Act (FCRA) dictates that in order to legally check a person's credit, this authorization must be obtained. If the person declines to give permission to have a credit report pulled, you automatically have the right to turn down this tenant.
Using all of the above information you have gathered, you are ready to move forward with pulling the credit report, checking the persons background, and checking the personal and employment references.
The credit report will provide information such as bankruptcies, previous evictions and their credit score (a credit score of 620 is generally required in order for a person to rent property).
If the credit report authorization is filled out and the report comes back providing information which would indicate this person is not financially responsible and would not be an ideal tenant, you, as the property owner, have the right to refuse occupancy. If this is the case, a letter must be provided to the applicant. This "adverse action" letter must provide the reason for the rejection, the name of the credit agency the information was obtained from, and provide notice of the right to obtain a free copy of the report from the reporting agency within 60 days of the date of report.
Use an approved Credit Reporting Agency to pull a background check on your prospective tenant. This report may cost you anywhere from $20 to $50, but will provide you with information such as if this person has any type of criminal background or is in the sex offender database. It will also tell you rental history such as if they neglected to pay rent in a timely manner.
So now that you have taken the time to pull the credit report and check his/her background, make sure you also contact their employer to make sure they make a salary which will cover the rent you are asking and ask how long they have been employed there.
Also, you will want to contact the person's personal references and previous landlords. Any information you can gather, such as if the person is deemed responsible or if there were complaints put placed against them by previous neighbors, will help you make an informed decision on whether or not you want them as a tenant.
Finally, have a face to face interview (or phone interview if need be) in order to get a personal feel for this person. You are potentially trusting your property to this person. If you have a strict pet policy, be sure to ask if they are a pet owner, and if yes, are they housebroken? Will they have frequent visitors stay over? Do they smoke? The answers provided might make or break the deal so be sure to have a list of appropriate questions ready when speaking to them.