All time low mortgage rates have many people looking at refinancing options. But like with any other financial decision, there are certainly a number of questions you should ask yourself before you decide to take the plunge to refinance. To make it a bit easier, we've outlined some key points to consider before you call your lender.
What are you hoping to accomplish with a refinance? The most common answers to this question are:
Lower your monthly payment.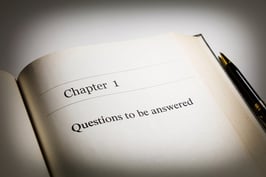 Pay less in interest.
Get cash back to consolidate debt or get started on home improvement projects.
Once you've decided on your "why", you need to determine if your goal from your answer above is actually attainable. Your goals will help you determine what type of loan you should be looking into and what terms and rates you will need in order to work towards your goals. For instance, a shorter term might sound great, but if you cannot afford the larger payment that would go along with a shorter term, then this type of refinance is defeating the purpose.



What is the value of your home? Be careful when trying to determine the value of your home. There are many online estimators that are at your disposal, however there are a lot of factors that are not accounted for when using these estimators. While you might be able to get an idea on value, you can't expect an accurate figure until you have your home appraised.



Do you have enough equity in your home? This is especially important if you're looking for cash back when you refinance.
Do you plan on staying in your home long enough to recoup the costs that go along with refinancing?
How does your current interest rate compare with the offered interest rate? You want to be sure that your savings make it worth it in the long run. Keep in mind that if you currently have an adjustable-rate mortgage with a rate similar to current market rates, it might be worth refinancing into a fixed rate mortgage if you're concerned that your adjustable rate will increase.




Once you determine your why and have a basic idea of what type of loan you want to consider, it's time to contact at least two or three lenders to discuss your options and what it is you want from your refinance to get the best quote and program for your needs.