Whether it's your first home or you have gone down this road before, buying a home is a multi-faceted process. Even before the decision was made to purchase a home, you would have weighed the pros and cons of actually becoming a homeowner. You took the time to analyze your finances and determined how much you are able to afford, while still maintaining your other obligations.
Now the time has come to start searching for the right home. The first thing you should do is decide what location is right for you. Do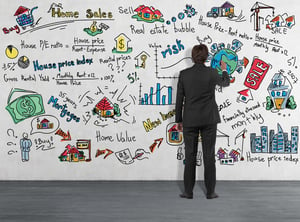 you want a rural area with more a of country feel? Or is having the convenience of having a highway and upscale shopping nearby more important to you? Once you narrow down what type of setting fits your needs and you find a location you're interested in, you'll want to familiarize yourself with the area. Does this location meet your expectations? Search online for recent news articles or visit the town hall. You will want to find out what kinds of businesses are established or trying to open and how many foreclosures are in the area (both of these things can impact your taxes and resale value). Determine the proximity to powerlines. If you have school-aged children, research the school system and its rating. Crime rate is also a factor to consider. How safe is your potential new neighborhood? Does it have a history of break-ins? Are there frequent arrests or a lot of vandalism? Consider the noise level and traffic in the area. Find out if there are train tracks nearby or just how much traffic does the street get, especially if a main road is in close proximity. Is there an HOA that you'll be contending with? If so, find out what the fees are and review the regulations. While HOA's are put in place partly to maintain the home's and neighborhood's appearance and value, the rules and regulations might be too strict for some homeowners. Purchasing a home is an investment so being happy and comfortable with your new neighborhood is just as important as loving your new house.
Once you've determined the area you want to live in, research the houses available that fit your needs. Find a home that suits you now, and will also suit your needs five years down the road. If your single or married with no children, a one bedroom might be ok for the time being, but do you plan on having children? Do you have an extended family that might be staying with you? Make sure your considering your future needs and factoring in those plans before making a decision.
If you've found a house that interests you and the listing states it has had recent upgrades or renovations, don't be afraid to ask to see the records or receipts. You'll want to determine the quality of those renovations and if there were any safety hazards that needed to be addressed. You will also want to ask about utility bills and the taxes you'll be responsible for. If it hasn't been done for you already, determine your average monthly electrical usage and factor in if you have electric heat or oil heat. All of these details are important when calculating what you can afford monthly so as not to have any disappointment or angst after you move in.
While having to consider all of these factors before purchasing a home can seem overwhelming, buying a home is a long-term commitment you will not want to regret shortly after the deal is finalized. Take your time to factor in all advantages and disadvantages of the neighborhoods and homes you're considering before making that commitment.