Anyone going through the home buying (or selling) process knows that it is nearly impossible to handle everything that is thrown at you. Knowing how to sort through the numerous listings that pop up daily, weed through the properties that align with what you are looking for, negotiate pricing and attend inspections… this is just a sampling of the list of things a Realtor does on your behalf.
On top of all of this, they are hired to look after your best interest and give you honest and direct answers. So if you are even considering going through the home buying process without a licensed Realtor by your side, please reconsider. The below is a summary of what you can expect from your Realtor as they guide you through this exciting, yet stressful and convoluted process.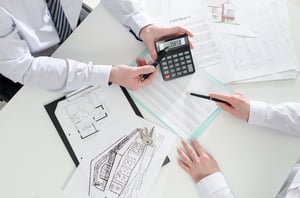 Before a Realtor can dive into trying to find the perfect home for you, they will guide you through the process of getting pre-approved. Without a pre-approval from a trusted lender, you will have no basis to start your home search as the pre-approval will determine how much you can spend. All good Realtors have a network of professionals that they work with each and every day, so let them make suggestions on lenders for you to contact to get started.
Once you have your pre-approval, you Realtor will then get to work on finding the right home for you. You can expect them to ask a lot of questions on desired location, school systems, type of neighborhood you envision you (and your family) living in, etc. Once they are confident that they know what you are looking for, they will spend countless hours researching and networking on your behalf.
Once you (and/or your Realtor) have found a home that fits your needs, they will then negotiate an offer for you. Their expertise and experience are invaluable at this stage of the process. After analyzing the home and area, they will talk to you about what your initial offer should be and advise how to respond when the seller or seller's agent comes back to you with a response. He or she will navigate the counter-offers and hopefully come to an agreement with the seller on a price that is favorable for you.
After an offer is accepted, you can expect your Realtor to assist with the home inspection phase. As with finding a lender you could trust, your Realtor will have a network of inspectors that they trust for home inspections. Depending on the age, location and condition of the home, they may also suggest additional inspections looking for problems such as mold and lead paint. If the Realtor believes additional inspections are necessary, follow their advice and allow them to schedule them and move forward.
With the information that is provided from the inspections, your Realtor may have to then enter into a second phase of negotiations on your behalf. Perhaps there are things found during inspection that needs to be repaired. Your realtor can request that the repairs be done prior to you purchasing the home, or perhaps they will negotiate a reduction in price since you will have to address the repairs after you own the home. Allow the Realtor to make suggestions and guide you through this process as they know how to achieve the best outcome for you.
Keep in mind that throughout this whole process, your Realtor is there to keep you informed, guide you, handle your negotiations and even support when you are feeling overwhelmed. They are doing the research and talking on your behalf, which takes countless hours of work. This is likely the biggest purchase you will ever make in your lifetime, so be sure you have someone you are comfortable with and trust by your side.