Though most people probably agree it is not the ideal time to buy a home, home shopping in the winter can lead to some great opportunities. You might find yourself in a position where you need to move during the winter (new job, losing your current rental, family illness), or perhaps winter is the only time you can really fit home shopping, and all of the glorious activities that go along with buying a new home, into your family's busy schedule. Whatever the reason, we have outlined what you should know about winter home hunting and buying.
Most sellers that have their home on the market in the winter are motivated sellers. Perhaps they listed their home during the summer or fall and it did not sell, or maybe a life-changing event has taken place and they are being forced to sell. Either way, this could lead to a lower asking price for buyers or more room to negotiate to finalize the deal.
If you have waited until winter to begin your search, you have the benefit of having less competition. This leads to less bidding wars and less chance of being out-bid.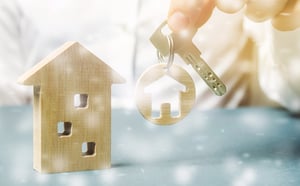 With having less homes on the market during the winter, this leads to less closings for your mortgage broker, which in turn leads to faster closings for you.
As with mortgage brokers, with less home for sale you will also find the real estate agents are not as busy. The real estate agent you choose to work with will have more time to concentrate on exactly what it is you are looking for and have the time to negotiate effectively.
Lower prices follow lower demand. When there is high demand for houses with more buyers on the hunt than houses for sale, sellers are able to keep their asking prices higher. However, when there are not as many buyers out there, sellers either need to reduce their asking price or take a chance in having their house sit on the market until demand increases.
Purchasing a home during the winter has its pros and cons.
There are aspects of the home that you will be able to evaluate that you would not be able to in the warmer months. For instance, you would be able to determine how well the heating system works and how drafty the windows and doors are.
You would also see first hand how the property looks when landscape is at a minimum, however this might leave you asking how it looks when spring comes around. Do not hesitate to ask for pictures of the property from spring and summer that will showcase the landscaping, flowers and trees in full bloom.
On the other hand, there might be systems or features you cannot check, such as central air conditioning, irrigation systems, or the filtration system of the pool. If this is the case, you have the option of extending the closing date, which is often an inconvenience for both the buyer and seller, or request that a certain amount of money be left in escrow until the systems can be checked and you can confirm they are in proper working condition.
While it might not be ideal for all, house buying in the winter months just might be worth the extra hassle of worrying about moving in the snow. The decreased competition, motivated sellers and lower asking prices could put you in your dream home faster and with more money left in your pocket than if you waited until spring to start your house hunting quest.